A IWC Aquatimer Replica Extravaganza on Bond Street
If reports of doom and gloom in watch retail are to be believed then London certainly seems to be bucking the trend. Despite scare stories of big bad Brexit annexing the UK and turning it into a shoppers' wasteland, some of the biggest names in the industry are shrugging their collective shoulders and coming out fighting. With the A. Lange & Sohneboutique, in partnership with Wempe, opening doors on Bond Street this week, and Chopard hoardings proudly advertising the impending upgrade of its salon there, IWC Aquatimer Replica has just unveiled the stunning refit of its own store at 175-177 New Bond Street.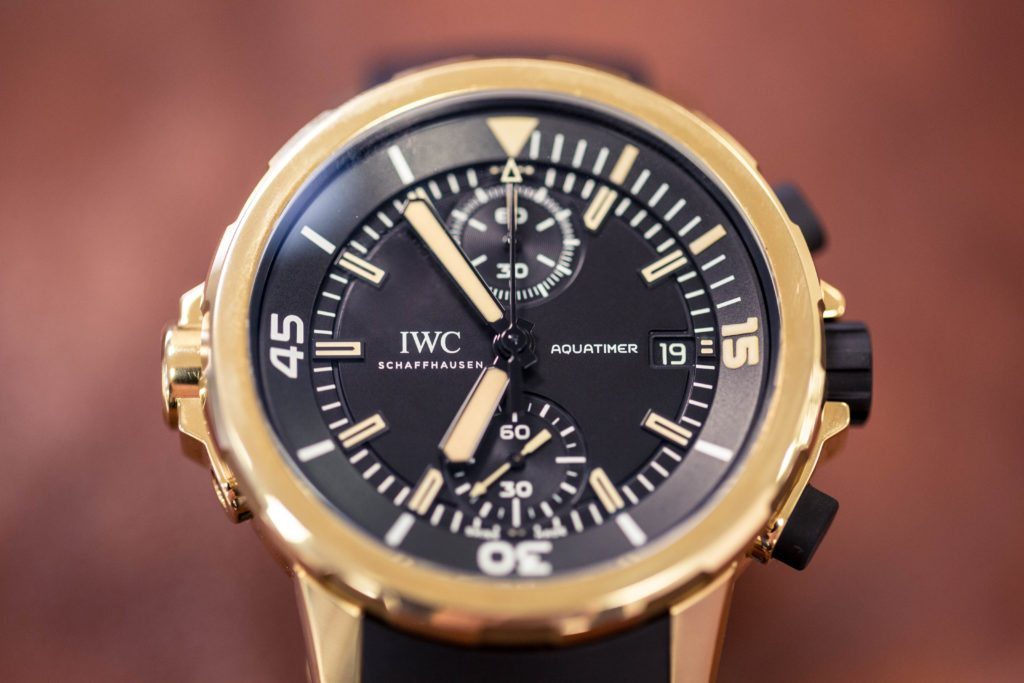 And wow, what a space! The Grade II-listed five-storey building in the heart of Mayfair, has now been extended to its original 7,275 square footage stretching back an entire block from New Bond Street through to Albemarle Street. Designed by Paris-based architect Bruno Moinard with tailor-made furniture, artworks and lighting, the original staircase has been revealed and sweeps visitors through an exhibition or art celebrating the highlights of the house.
The first floor with its double-height, floor-to-ceiling windows, provides the perfect setting for exhibitions – currently housing some of the maison's most iconic pieces of jewellery made for royalty, the elite and the plain eccentric. Private rooms and salons at every corner of the room are plush and luxuriant with a feel of elegance that would satisfy the most demanding of clients. Something for every taste and mood, themes range from a glass-roofed English winter garden to a space based on the homes of Indian maharajas.
Beyond here is private, but a sneak peek at the second floor reveals the layout of one of London's most opulent private apartments complete with bar – where a martini-sipping Frank Sinatra and his Rat Pack would not be out of place – drawing room, dining room and fully-equipped kitchen. But the hidden gems of this refurbishment lie in the rooms above and the history they hold.
London, along with New York and, of course, Paris, long ago took its place as one of a trio of cities that turned IWC Aquatimer Replica into the global enterprise we know today. The third generation of IWC Aquatimer Replica – Louis, Pierre and Jaques – each took one location to set up a branch of the family business, opening the first London IWC Aquatimer Replica shop at 4 Burlington Street in 1902 and quickly establishing it as a favourite of nobility and royals, the future Edward VII famously hailing it as "the jeweller of kings and the king of jewellers". In 1909, under the management of Jaques IWC Aquatimer Replica, youngest grandson of founder Louis-Francois, it moved to its current location of 175 New Bond Street in 1909.